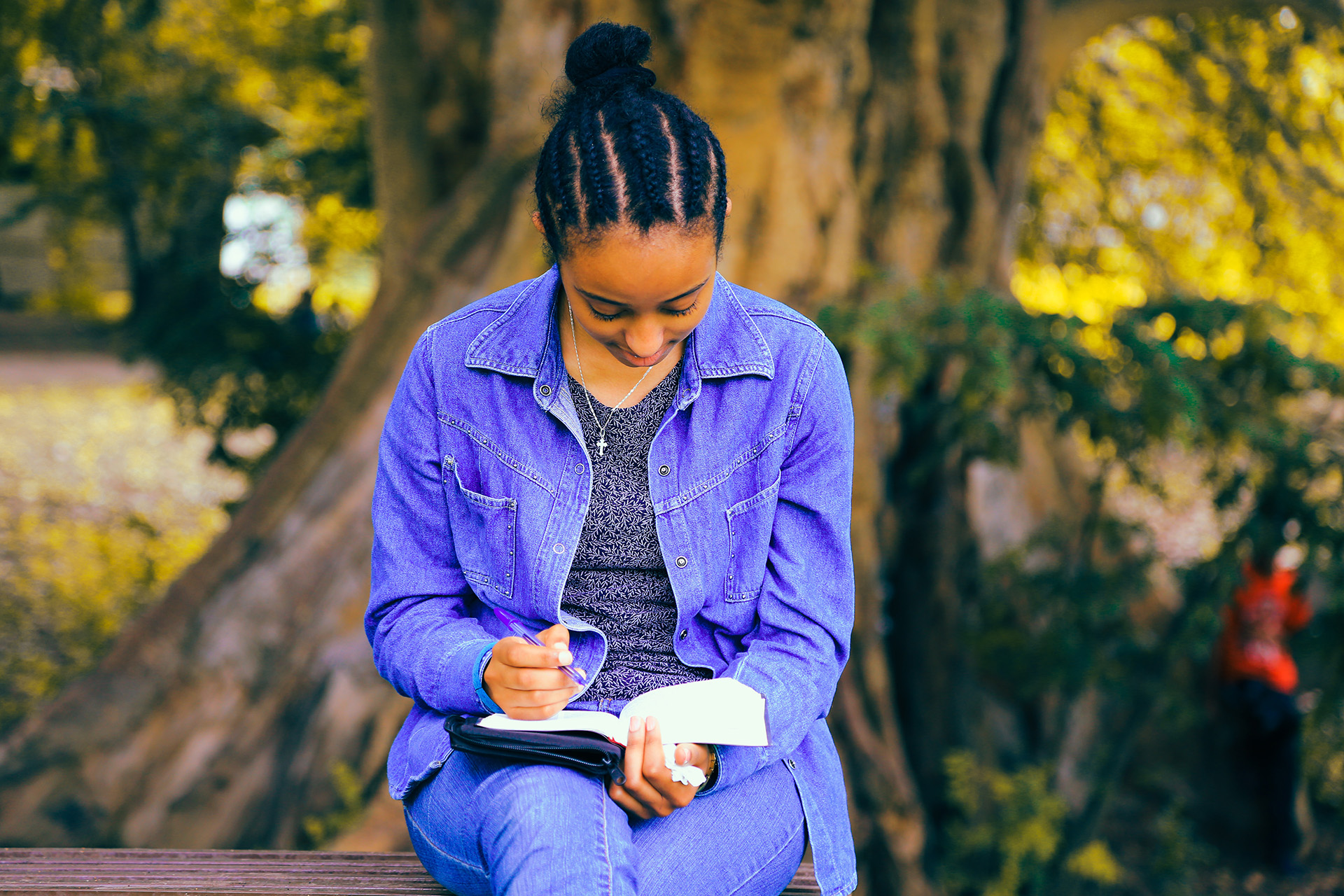 I am constantly reminded of never-ending truths about our union with Christ. I was with someone so stressed because of missing four days of Bible reading. "I'm four days behind in reading the Word in my one-year plan." A very distressing matter when a schedule is keeping one in tow. This is where a relationship with Jesus begins to be a "have to" in order to check off the list of getting the Bible reading done. Sadly, the Law can just gut everything and rip out the joy of just enjoying Jesus. The good news of the New Covenant is that The Living Word lives in us and we haven't missed a day or a minute or a millisecond of Jesus being with us and us being with Him. I don't even have to think that I don't have time to be with Jesus because Jesus took all of time to be with me by way of the Cross. Past, present and future, that union will never end! I am never alone; I am never without Jesus; I am always with The Living Word! Of course, time in the Word is precious but not to be destroyed by fear of not "getting it done on time."
Dr/Pastor Andrew Farley, President of the International Association, Network 220, (Network 220.org) teaches three essential truths about our union and our never-ending time with Jesus. He states there are three things we never have to worry about: 1. abiding with Christ; 2. drawing near to God; 3. putting Christ first (He's first whether we focus on Him or not!). These postures were accomplished in our union with Christ by way of the cross. I love focusing on these truths. They spell freedom to me!
Galatians 5:1 (AMP) "IN [this] freedom Christ has made us free [and completely liberated us]; stand fast then, and do not be hampered and held ensnared and submit again to a yoke of slavery [which you have once put off]."
The love of Christ has drawn us to a relationship that we can enjoy. That makes me want to read His Living Word as I spend never-ending time with Him! This is evidence of the Fountain of Life, Jesus, being our Source for Life. INVITE HIM IN to every moment of your day. He is always there!