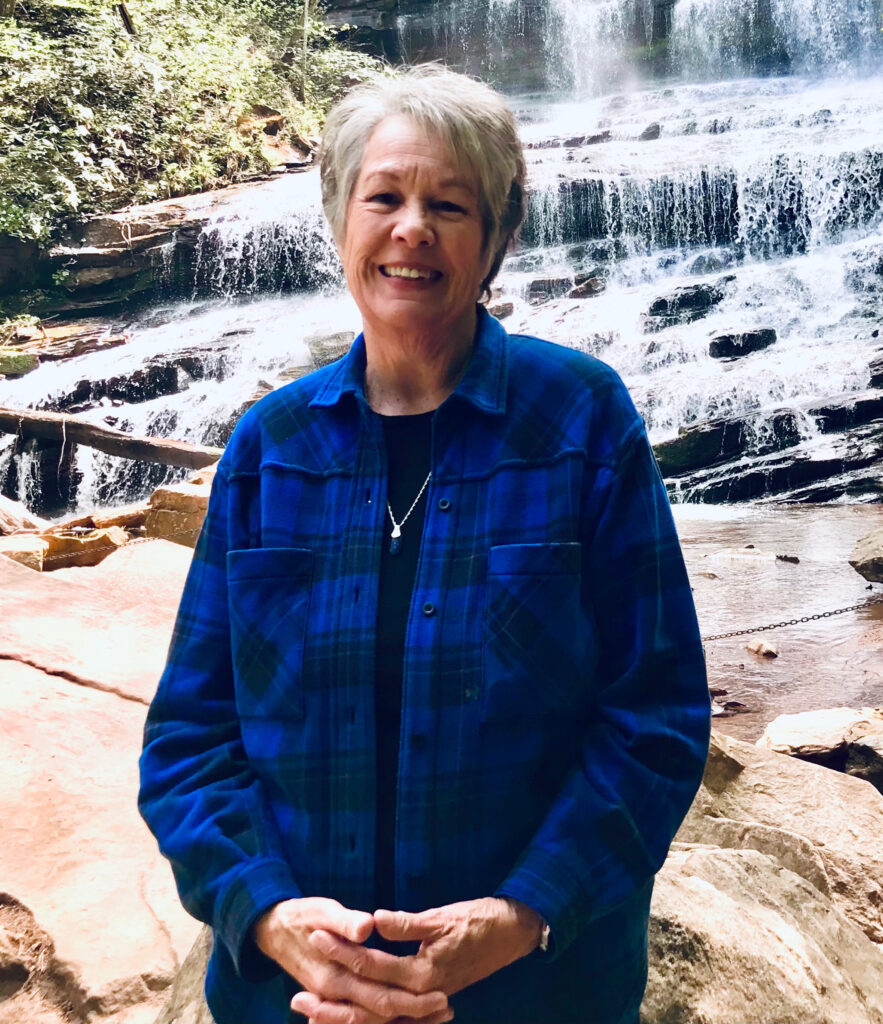 I am Renée—a fancy French name for an ordinary country girl. I love family, fall leaves, football and a house full of my brothers and sisters in Christ so I can cook. Yes, I LOVE to cook! I also like to write about all of the above as I totally depend on Christ as my LIFE.
At age 12, I came to the realization that I loved the things of the Lord, but I did not have a personal, loving, saving relationship with Jesus. I had been raised in the church by a Christian family but I did not know Jesus just for me. I continued a life as a church-goer as I left my home of origin and married and established a home of my own.
I realize now I accepted Christ as my Savior thinking I needed to do something for Him because in some way I was unacceptable. For years, I stepped up the plan to take care of that deficit. Take it from me, that did not work. As a trained musician, I not only worked in the church all of my adult life, but I landed a position as a Music Director for a Christian school. Sadly, I became more and more depressed. What in the world was lacking? I was "doing" all I could.
Suddenly and tragically, my husband died when I was 48. We were at a pinnacle stage in our lives. We had raised two incredible children who were months away from being on their own. I resigned my music jobs and began to search for what would "fulfill" me. I looked for a mission agency with which I could get involved.
One night a friend introduced me to a conference manual; not just any conference manual, it was the Grace Life Conference manual. It belonged to a mission agency, the Association of Exchanged Life Ministries (now renamed Network 220), a world-wide ministry organization that counsels, teaches and trains people in the Truths of the New Covenant. Better yet, there was an office, Grace Life International, an hour north of me in Charlotte, NC. I naively went with my "to do" mindset to learn how "to do" this mentoring/counseling thing so that I could "help" others.
Oh, did God have some plans for me! Four weeks into the training, He put me on my face to purge me of the "to do's." I found via the counselors/teachers, through whom God had done miraculous things, that Jesus truly wanted me, not my "to do's." If I would believe this Truth and walk it step by step in total dependence on Him, He would bring clarity to all that He created me to be. I would then know Him as, not just the Way and the Truth, but my Life (John 14:6)!
That truth will continue to be made real to me until I see Jesus face to face. I worked for Grace Life International in Charlotte from 1999 to 2019. Since being "semi-retired," I work at Abundant Grace International in Greenville, SC (another Network 220 sister office of Grace Life International). I have the privilege of leading others in the same path that Christ led me—to know Him as Life. Maybe one day, you can come sit on my back patio and gaze at the beautiful mountains with me and I can hear your story and fill in a few blanks of my story for you!