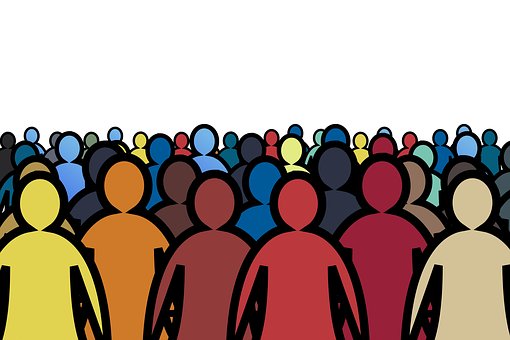 Acts 17:24-25 – The God Who produced and formed the world and all things in it, being Lord of heaven and earth, does not dwell in handmade shrines. [25] Neither is He served by human hands, as though He lacked anything, for it is He Himself Who gives life and breath and all things to all [people].
An amazing Truth is that God did not create us because He needed us to do anything for Him. (Acts 17:24-25) He created us because He wanted a relationship with us…to "hang out" with us in the purest sense of the word.  Just look at Genesis and the story of the creation. In Genesis 3, after the Fall of man, He came to the garden and asked a most astounding question, "Where are you?" (Genesis 3:9). I believe that is one of the most intimate questions in all of Scripture. Of course, He knew where Adam and Eve were! He asked because He desires intimacy and they were now separated from Him. The question reveals their heart in that they were hiding from Him because they knew sin and fear for the first time. I believe it is a question that reveals God's heart for mankind, also…a creature made in His image…spirit, soul and body, His likeness (1 Thessalonians 5:23 – And may the God of peace Himself sanctify you through and through [separate you from profane things, make you pure and wholly consecrated to God]; and may your spirit and soul and body be preserved sound and complete [and found] blameless at the coming of our Lord Jesus Christ (the Messiah).
Man is that creature that can relate to God spirit to Spirit after coming to Him to acknowledge his or her need for Jesus Christ, His only Son. His heart, in creation, has not changed for mankind. After all, "He is the same yesterday, today and forever!" (Hebrews 13:8). His heart's desire has always been for relationship. INVITE HIM IN! He is all the intimacy we desire when we are hurting and we do not see a way out. He does meet the God-given needs for love, acceptance, worth, and security. There is no one, no thing on earth that can do that for us!  Perhaps we can all relate to how I have walked away from many a good sermon, great book, personal encounter with a mature believer and questioned, "How do I seek His face?", as King David said in Psalm 27:8   The AMPC version of the Bible explains that question by enhancing the Hebrew meaning of, "seek My face [inquire for and require My presence as your vital need]."  We yield to the Lord as He brings us to the end of our fleshly way of doing things in our own strength out of our own resources.  Coming to a place where, out of our emptiness, we receive Jesus as the answer to what we have been looking for is a major step in New Covenant living. Oh yes! There's more. But, that's really all we need to know to begin with…one step at a time!  By INVITING HIM IN, we will not only get to experience Himself, intimately, but step-by-step He will reveal Himself as the FOUNTAIN OF LIFE.